Jackie Hand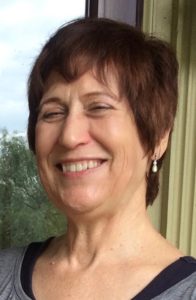 Jackie Hand, Certified (Laban) Movement Analyst (CMA), MA (University of Oregon), BFA (Ohio State University), is an ISMETA Registered Somatic Movement Therapist/Educator. She has taught ballet, modern dance and Laban Movement Studies for many years. As a Dance Educator, Jackie was on the dance faculty at Gettysburg College and Emory University and in studios in Pennsylvania, New Jersey and North Carolina. As a Movement Educator, Jackie has taught Laban Movement Analysis and Bartenieff Fundamentals (LMA/BF) at New York University,Teachers' College Columbia University, Montclair State University, at Bates Dance Festival and internationally in Berlin, Germany, and Budapest, Hungary. Known as a Movement Analyst and Educator with creative applications of her Laban training in diverse situations, she has served since 1983 on the faculty at the Laban/Bartenieff Institute of Movement Studies (LIMS) in NYC. Senior Faculty, of LIMS' New York City Modular Certificate programs. In 2012, she was invited to present lecture/movement workshops on the perception of energy and new perspectives of human anatomy in Salvador da Bahia, Brazil. (UFBA) She continues to offer workshops and to serve as a guest teacher.
As a Bodyworker, Jackie's training in Connective Tissue Treatments with Theresa Lamb began in 1984 and continued as she studied with and assisted Theresa in trainings until 1996. Jackie regularly met and continues to meet with fellow Certified Movement Analysts John Chanik and Willa Needler as they explore, deepen and refine their own Connective Tissue skills. In 2011 they formed Connective Tissue Techniques®, an outgrowth and extension of their accumulated experience in bodywork and movement, and a registered trademark of Connective Tissue Techniques, LLC.
Jackie is Nationally Certified in Therapeutic Massage and Bodywork (NCTMB) since 1993. She is also Certified as a Massage Therapist in Virginia, and Licensed as a Massage and Bodywork Therapist in North Carolina (#8916) and New Jersey.
Certified as a CranioSacral Therapist through Upledger Institute, Inc., Jackie assists in Craniosacral Therapy I and II, SomatoEmotional Release I and II and Pediatrics courses. She also conducts monthly study groups as a CranioSacral Study Group Leader for Upledger Institute, Inc.
Currently living in Cary, NC, Jackie has a private practice in Movement Re-education and Connective Tissue and CranioSacral Therapies. Please check her website: www.embodyment-itm.com for further information.
email: [email protected]
Nationally Board Certified in Therapeutic Massage and Bodywork #003189-00
New Jersey Massage & Bodywork Therapy License #18KT00219600
.
North Carolina Massage and Bodywork Therapy License #8916
.
Virginia Massage Therapy Certificate #0019007240